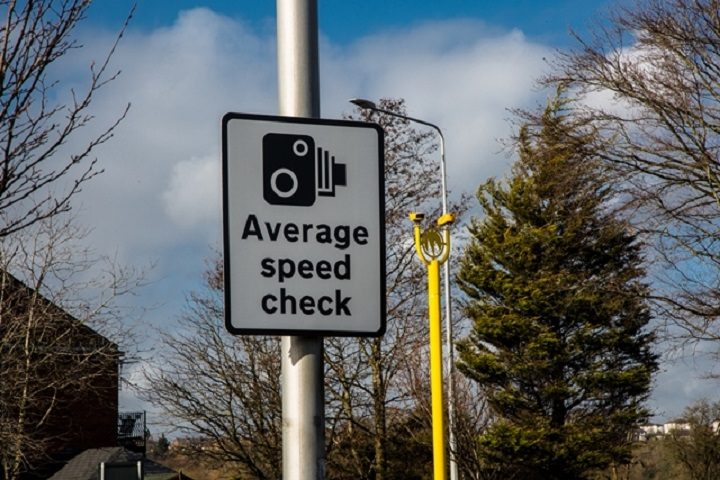 There are currently several routes across the West Midlands operated by average speed enforcement camera systems. This is intended to positively influence driver behaviour and ensure that motorists comply with the set limits on roads, resulting in a safer environment for all road users. Average speed check signage is used to inform drivers that they are entering an average speed control zone. For more information on how these cameras work please visit the SPECS page.
The routes are: (cameras will cover traffic flow in both directions where not stated)
A450 New John Street West (0.6 miles) between Lucas Circus and Hospital Street
A456 Hagley Road (0.7 miles) between Portland Road and Lordswood Road
A38 Bristol Road (0.5 miles) between Priory Road and Speedwell Road
B425 Lode Lane (0.6 miles) between Henley Crescent and Moat Lane
B4114 Bradford Road (0.3 miles) between Old Croft Lane and Chester Road
A45 Coventry Road (1.2 miles) between Berkeley Road and Rowland Road
A34 New Town Row –one direction only– (0.5 miles) between New John Street West and Newbury Road
B4110 London Road (0.9 miles) between Allard Way and Robert Close
A4114 London Road between Ringway St Johns and Daventry Road
A4600 Ansty Road (0.4 miles) between Clifford Bridge Road and Sewell Highway
A4540 Belgrave Middleway (0.6 miles) between Sherlock Street and Wheelys Road
A3400 Stratford Road (0.5 miles) between Avenue Albert and School Road
Binley Road (0.6 miles) between Sky Blue Way and Bray Lane.
Henley Road (0.8 miles) between Woodway Lane and Newhall Road.
A4148 Broadway btw Persehouse Street and Princess Avenue
A34 Birmingham Road between Lake Avenue and Charlemont Road
A34 Birmingham Road between Beacon Road and Chapel Lane (SB)
A34 Birmingham Road between Wilderness Lane and Lodge Road (NB)
A458 Windmill Hill towards Halesowen
A458 Windmill Hill towards Lye
A449 Stafford Road approaching Oxley Avenue towards Wolverhampton
A449 Stafford Road approaching Greenwood Road towards Stafford
A4444 Black Country New Road between The Lunt Junction and Moxley Junction
A41 Black Country New Road between Moxley Junction and Pantent Shaft Roundabout
A4123 Wolverhampton Road between Pound Road and Bleakhouse Road
A4123 Birmingham New Road between Priory Road and Burnt Tree
There are currently a number of other routes under consideration with the aim of implementing average speed cameras in the foreseeable future.